Bolívar
---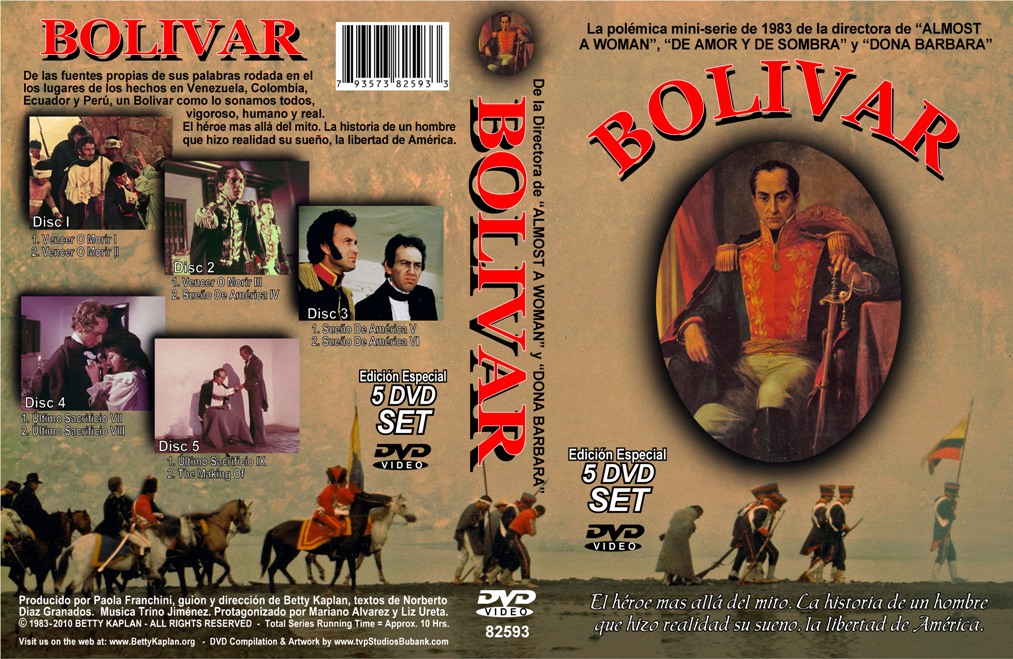 A nine-hour miniseries on the life of South America's liberator, Simón Bolívar. A four-country co-production; shot in Venezuela, Perú, Ecuador and Colombia.
Has been airing since 1992.
Written and Directed by Betty Kaplan

Additional Writing Norberto Diaz Granados

Executive Producer Paola Franchini

Military Consultant Brigade General Hector Bencomo Barrios

Production Design : Consultant BBC Ian Rawnsley, Vásquez de Velasco, Betty Kaplan, and Romero Duarte

UPM and 1st AD Oscar Romero Duarte

Wardrobe Designer – José Salas

Art Director – Agustín García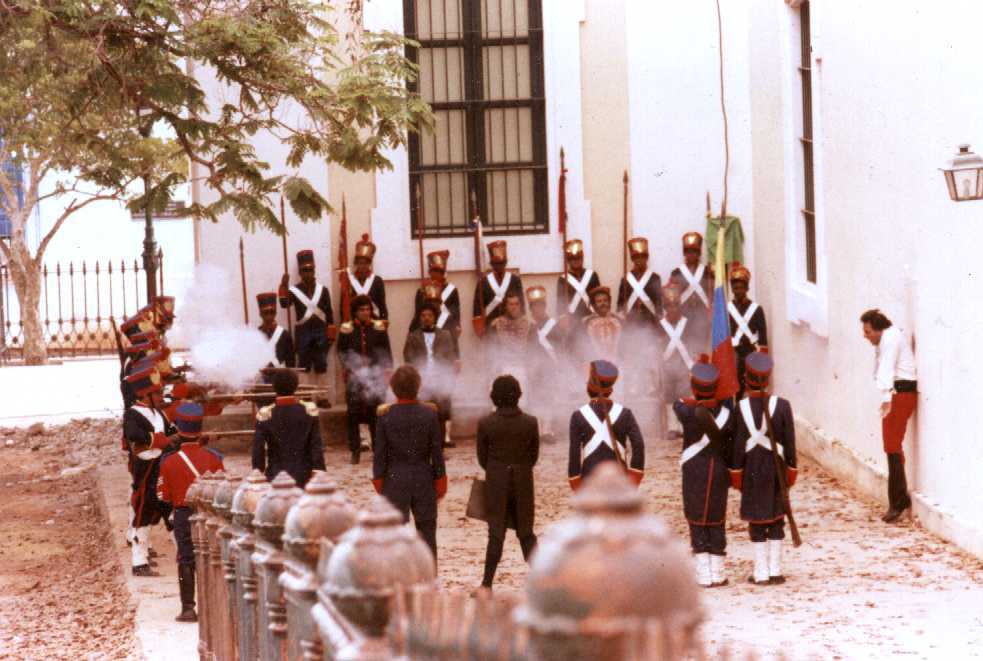 Make-up and effects: Miguel Angel Casal and Aurora Manzoni

Lighting - Efraín Ginez

Camara: Gilberto Rojas

Sound: Carlos Bolivar

Technical Engineer: José Castejón

Music: Trino Jiménez

Editing: Arecio Arias & José Perdomo
Historical Consultants: Arturo Uslar Pietri, Miguel Acosta Saignes, J. Zambrano, César Miro, Augusto Tamayo, Félix de Negri, Coronel Alberto Lozano, Cleves, Horacio Rodríguez Plata.
Actors: Mariano Álvarez, Liz Ureta Travesí, Luis Pardi, Agustín Torrealba, Rodolfo Drago, Angel Acosta, Juan Manuel Montesinos, Giles Bickford, José Guaripuche, José Torres, Antonio Briceño, Teresa Selma, Alejandro Mata, Guillermo Zabaleta, José Rubens, Mirtha Borge, Malú del Carmen.
Purchase this DVD from Amazon.com.
---
Picture Gallery